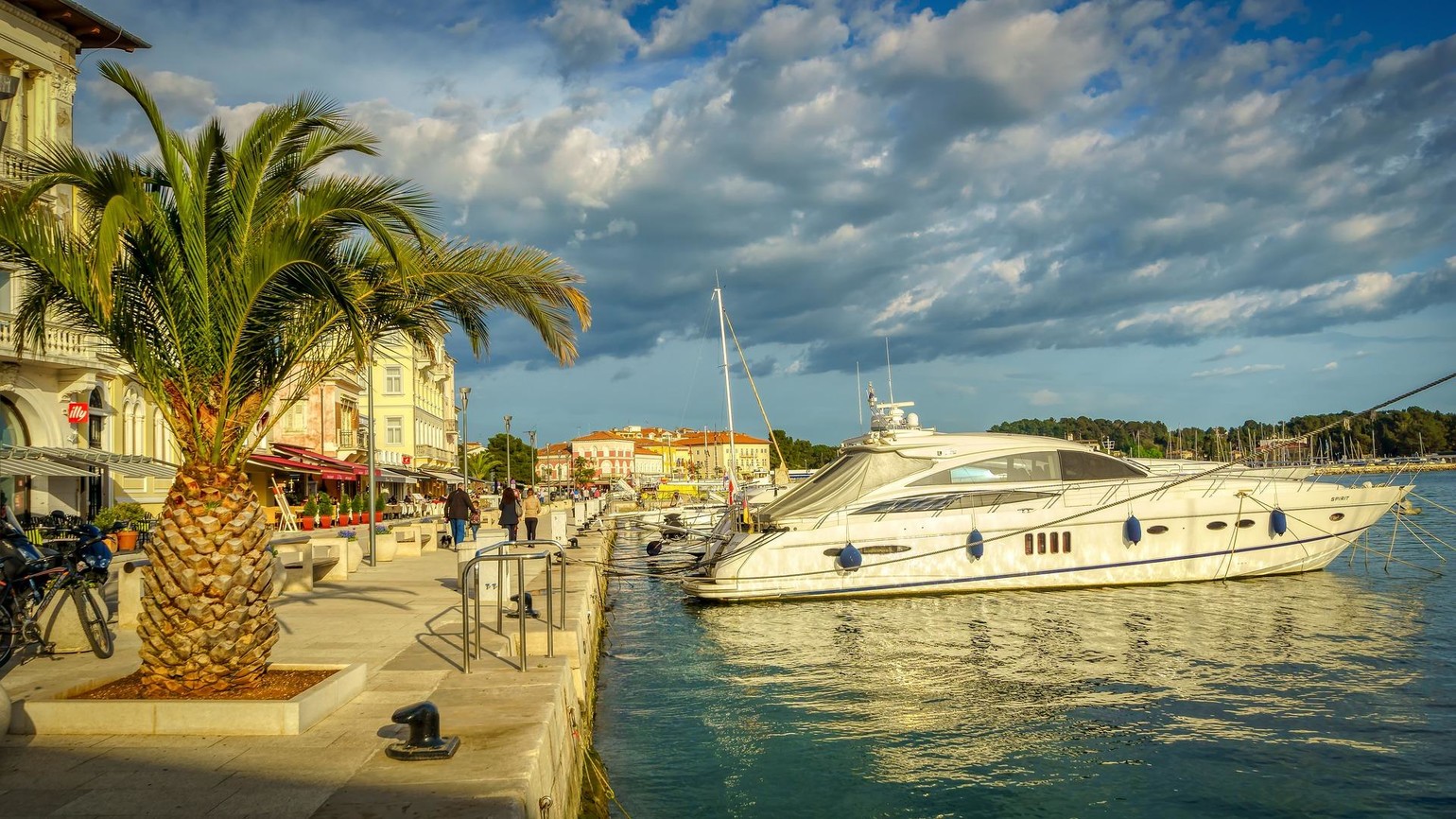 The conference will be held in Poreč, a city located in the heart of the western coast of the Istrian peninsula. The city is almost 2,000 years old; the remains of ancient temples and forums are spread throughout the old city centre.
Poreč (Croatian pronunciation: [ˈpɔrɛtʃ]; Italian: Parenzo; Latin: Parens or Parentium; Ancient Greek: Πάρενθος, romanized: Párenthos) is a town and municipality on the western coast of the Istrian peninsula, in Istria County, Croatia. Its major landmark is the 6th-century Euphrasian Basilica, designated a UNESCO World Heritage Site in 1997. The town is almost 2,000 years old and is set around a harbor protected from the sea by the small island of Sveti Nikola/San Nicola (Saint Nicholas).
Main sights
The town plan still shows the ancient Roman Castrum structure. The main streets are Decumanus and Cardo Maximus, still preserved in their original forms. Marafor is a Roman square with two temples attached. One of them, erected in the first century AD, is dedicated to the Roman god Neptune; its dimensions are 30 by 11 m (98.43 by 36.09 ft). A few houses from the Romanesque period have been preserved, and beautiful Venetian Gothic palaces can be seen here. Originally a Gothic Franciscan church built in the 13th century, the 'Dieta Istriana' hall was remodeled in the Baroque style in the 18th century.
The Euphrasian Basilica, rebuilt in the 6th century under the Byzantine Empire and bishop Euphrasius, is the most important historical site in Parenzo. It is a protected World Heritage Site, so designated by UNESCO in 1997. Between the 12th and 19th centuries, the city had defensive walls, as the better-known Dubrovnik still does today.
Poreč also has one of the smallest streets in Europe, the Ulica Stjepana Konzula Istranina.
Walking along the Poreč waterfront, you will come across QR codes with information about the city's sites, incorporated into the characteristic lines that adorn this part of the city. The newly renovated waterfront in Poreč, immediately after the opening, has become a beloved gathering place for both locals and tourists.
Discover more: