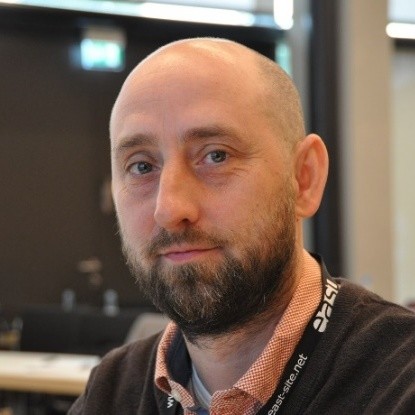 Prof. Dr. Sašo Šturm is the head of the Department for Nanostructured Materials at Jožef Stefan Institute, the leader of the National Research Programme "Nanostructured Materials" and co-director of the International Associated Laboratory between CNRS (France) and JSI (Slovenia).
He is a regular lecturer and supervisor at Jožef Stefan International Postgraduate School and the University of Ljubljana. His main research interest is the development and implementation of advanced TEM techniques for materials research, with the core expertise currently on in-situ electron microscopy, including liquid TEM combined with in-situ electrochemistry.
He spent a year as a post-doc at the Max-Planck Institute for Metal Research in Stuttgart, had several appointments as a visiting scientist, at Graz Centre for Electron Microscopy, Toyama University, Tokyo University of Science, and Institute of Low Temperature Science at Hokkaido University.
As a visiting professor, he lectured at Sabanci University in Turkey. He was the president of Slovene Microscopy Society for four years and is currently a member of the Executive Board of the European Microscopy Society.