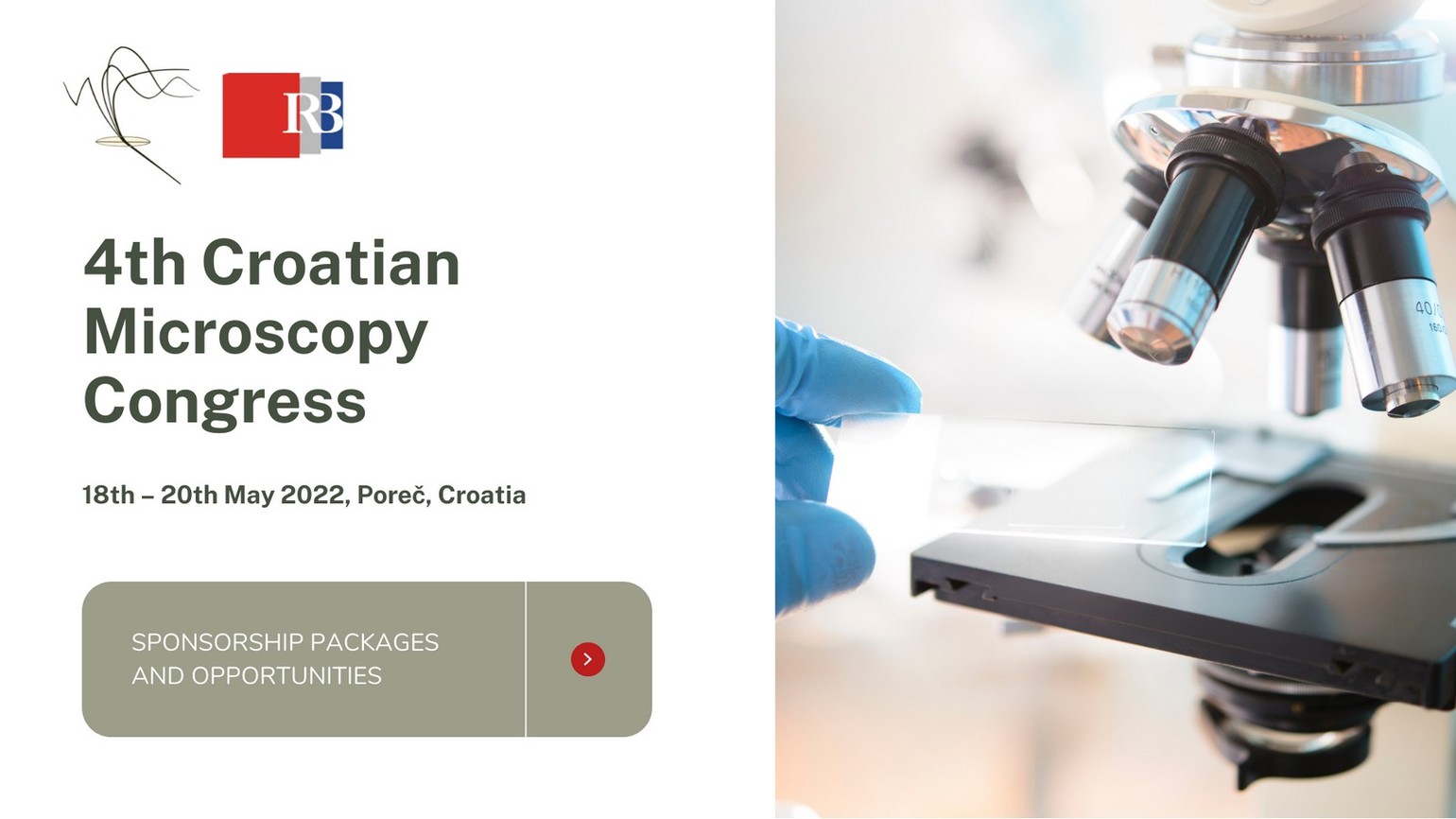 We are pleased to announce and cordially invite you to join the 4th Croatian Microscopy Congress (CMC 2022) that will be held in Poreč, Croatia from 18th – 20th May 2022.
The CMC 2022 will bring together nearly 100 researchers, industry representatives, and exhibitors from the Region and Europe, focusing on the recent methodological developments in microscopy and applications of the electron, light, and scanning probe microscopy in Biomedicine, Biology, Physics, and Chemistry of Materials, and related research fields.
Please download Sponsorship Packages and Opportunities below.
If you have any questions feel free to visit our website, call us or email us.